Rideshare Insurance in Massachusetts
Providing rideshare insurance solutions to residents in Massachusetts, Maine, Connecticut, New Hampshire and Rhode Island.
Get a Quote
Send us your information for a free quote!
Rideshare Insurance in Massachusetts
What is rideshare insurance?
Driving for platforms like Uber and Lyft can be good work, but any work driving presents unique insurance considerations that should be taken into account. Rideshare insurance can help Massachusetts drivers working on these platforms protect themselves from a host of risks.
Rideshare insurance provides tailored and customizable coverage for drivers on rideshare platforms. Policies generally cover driving on Uber, Lyft and similar platforms.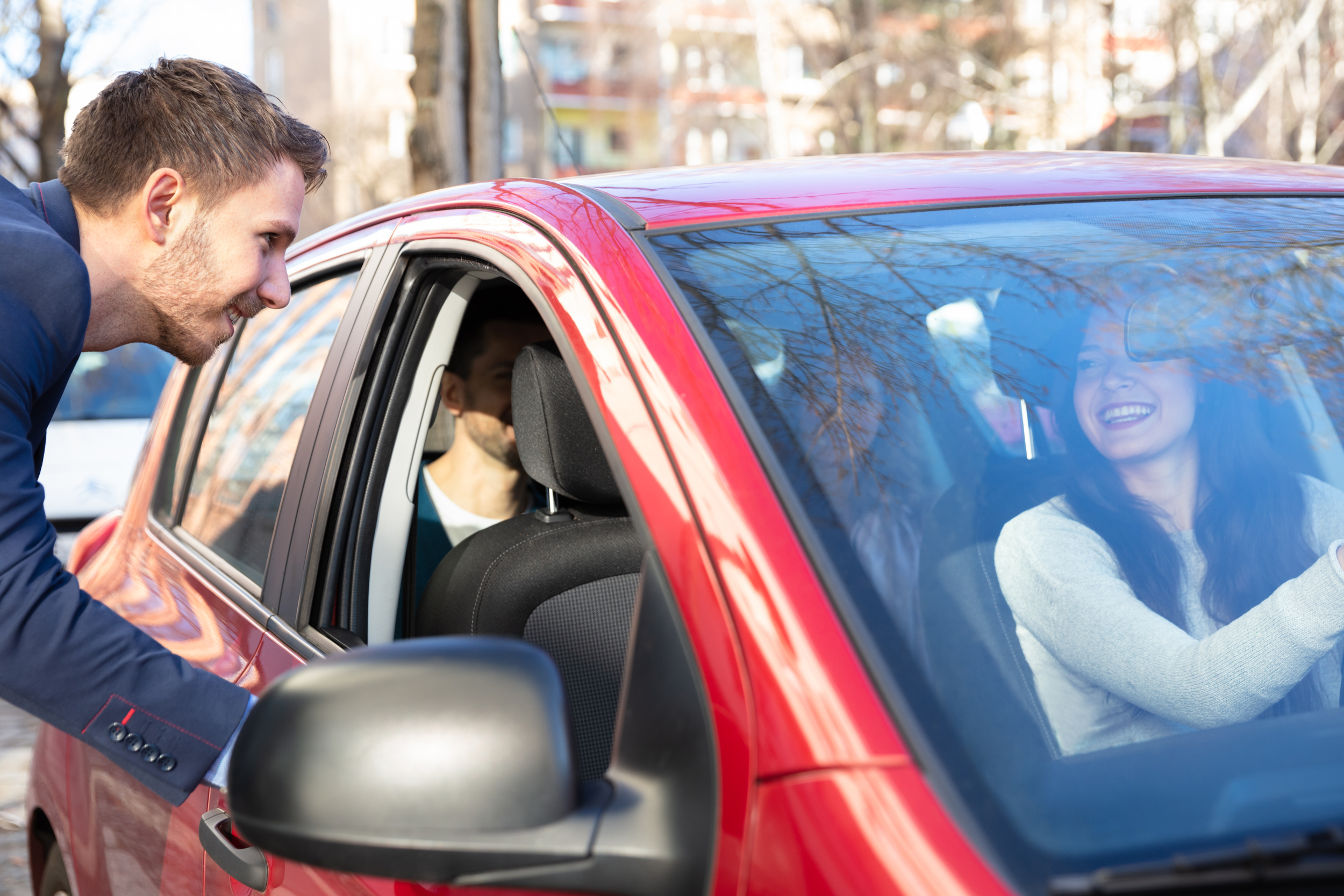 Which Massachusetts drivers should have a rideshare policy?
Most Massachusetts drivers working on rideshare platforms can benefit from having a rideshare policy. Personal auto insurance and platform-provided insurance might not be enough protection.
Do rideshare platforms provide drivers with auto insurance?
The major rideshare platforms, including both Uber and Lyft, usually do have some insurance coverages for their drivers.
Drivers normally receive some transportation network coverage (TNC) at no cost, and other protections may be available for a fee. In most cases, TNC coverage primarily insures against liability risks but doesn't necessarily protect against damage to a vehicle. It can have a number of other coverage gaps that rideshare drivers might want insured, too.
While any free coverage should be taken advantage of, the insurance options that rideshare platforms offer are frequently limited and not customizable. Additionally, whether the coverage applies may vary depending on whether a driver is signed in, waiting for a customer, or actively driving a customer.
Drivers who want to be well-insured should compare platform-provided insurance with an insurance agent who specializes in rideshare policies. A specialized agent will know what coverages platforms provide, and be able to recommend rideshare policies that complement that platform's coverages well. They'll make sure the chosen coverages provide extensive protection the entire time a vehicle is being driven.
Does personal auto insurance cover driving for rideshare platforms?
Personal auto insurance normally doesn't cover rideshare driving as a standard protection. Personal policies are intended to cover personal driving, and rideshare driving is for income.
A growing number of personal policies have a rideshare endorsement, however. An endorsement is an option that adds on specific coverages for a limited additional fee. In this case, possibly covering rideshare driving for a nominal increase in cost.
An endorsement can make a lot of sense if one is available, but not all personal policies offer a suitable endorsement. A specialized agent will be able to help drivers check any endorsement that's available to them, and decide whether the endorsement or a rideshare policy better meets their coverage needs.
What insurance coverages should rideshare drivers have?
Any type of for-hire driving, including driving on rideshare platforms, generally calls for multiple insurance coverages. Some protections that rideshare drivers ought to be aware of are:
Bodily Injury Liability Coverage:

Might cover injuries sustained by individuals not inside the insured vehicle (i.e. other drivers, other passengers and pedestrians).

Personal Injury Protection:

Might cover injuries sustained by individuals inside the insured vehicle (i.e. the rideshare driver and their passengers).

Medical Payments Coverage:

Might cover medical expenses for injuries sustained by individuals inside the insured vehicle.

Property Damage Liability Coverage:

Might cover damage to property that belongs to individuals other than the driver (i.e. other vehicles, buildings, customers' luggage and other items).

Comprehensive Coverage:

Might cover damage to the vehicle that's caused by non-collision events (i.e. theft, vandalism, fire, smoke, wind, falling trees and animals).

Collision Coverage:

Might cover damage to the vehicle that's caused by an accident with at least one other vehicle that's being driven.

Underinsured and Uninsured Motorist Coverage:

Might cover collisions when the other driver involved in the accident doesn't have adequate insurance.

Rental Car Reimbursement Coverage:

Might cover the costs of renting a vehicle while covered damage to the vehicle is being repaired.